Lite+ Max PPF
Lite+ Max
is an optical grade film designed to protect your car paint against rock chips and other minor physical impacts. The film is also fitted with a top coating layer that gives it a heat-activated self-healing feature.

Lite+ MAX is the perfect choice for first time paint protection film users and veterans alike. The film can be used to protect car paints against minor scratches, rock chips, road debris, chemicals and other stains.
The optical grade film enriches the color of the car paint while providing quality protection. The top coating layer features a heat-activated self-healing feature that can repair minor scratches as the vehicle runs. The flexibility of hermoplastic polyurethane films also makes application easy, even on curved surfaces.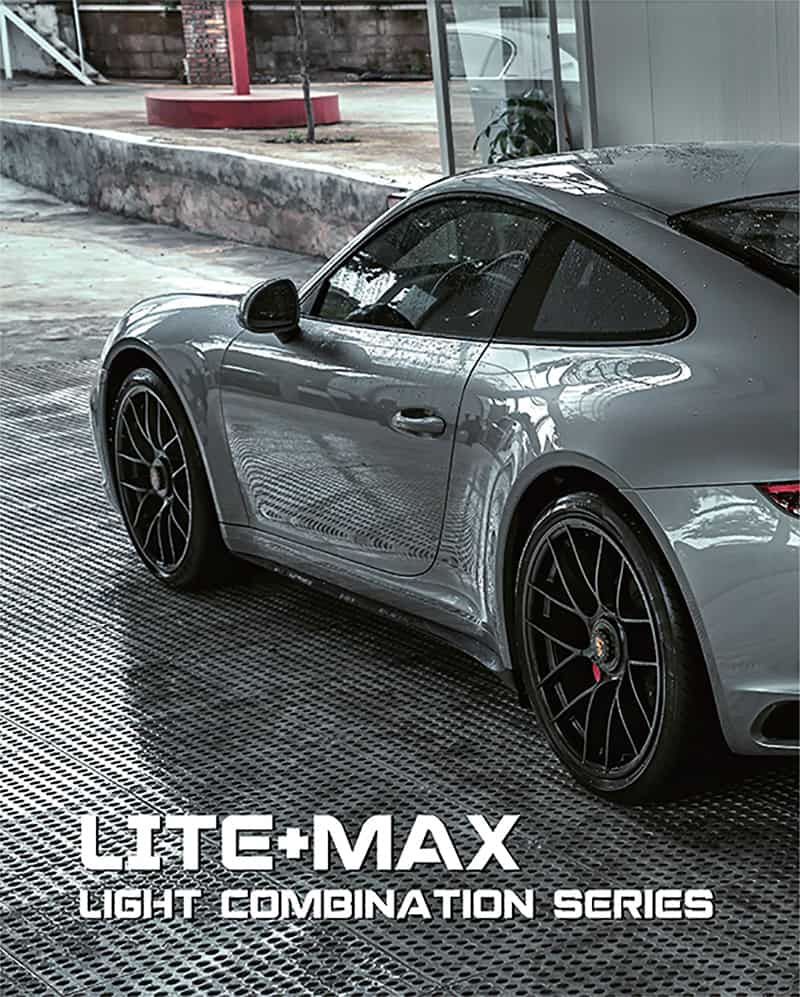 Product Features
Selection of innovative higher resilience, wear-resistant high-quality masterbatch extruded TPU (thermoplastic polyurethane elastomer rubber) substrate.
Chemical-resistance, significantly retain the original paint from bird droppings and insect corpse marks.
Enhanced of dense coating will improves the oleophobic, hydrophobic, and scratch self-repairing performance.
Thickness of 7.5mil helps in preventing damage surface of paint during daily usage of the car.
7-years of Quality Guarantee.